Dine and Donate for Windmill Alliance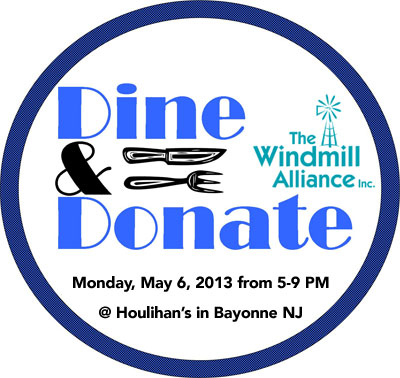 Come join the Windmill Alliance for fundraiser night at Houlihan's in Bayonne, NJ on Monday, May 6, 2013 from 5-9 PM. The Windmill Alliance needs your help. Why not show your support by doing something we all love to do: EAT!!
Just click on the event flyer pictured below, print and bring it with you, and Windmill will receive a portion of the food sales for that evening! Its that easy.
**If you are having difficulty printing or viewing the  flyer, you  can  call the office (201-858-4460) and arrange to pick one up**
We look forward to dining with you!!!!
Dine & Donate Flyer: