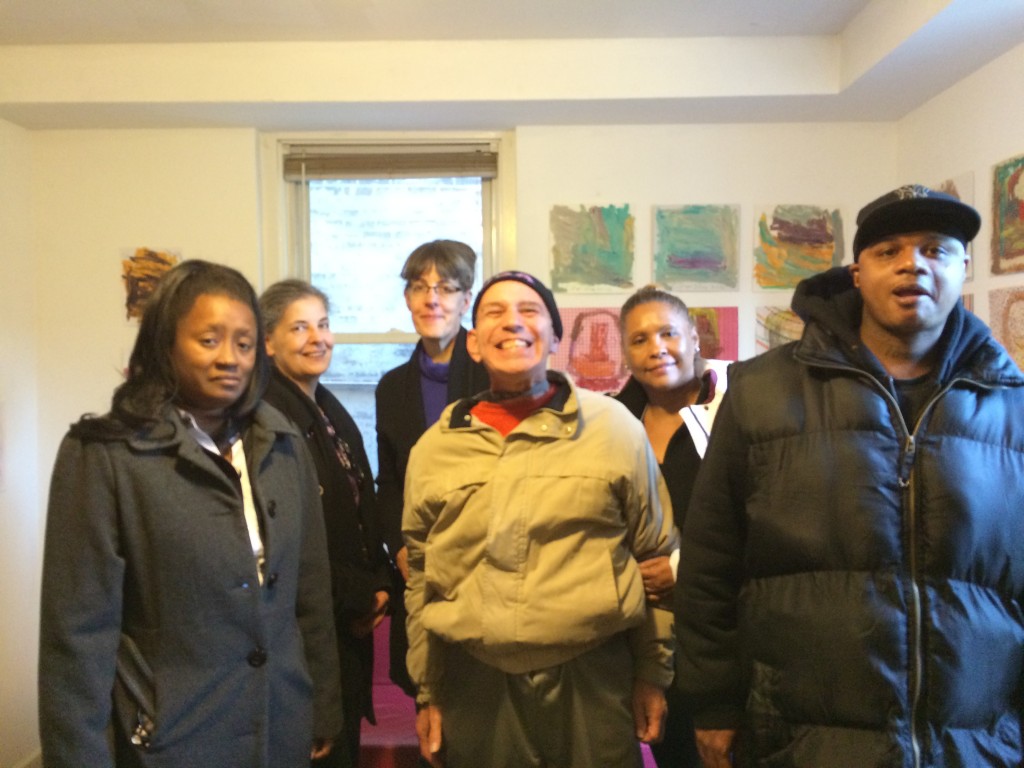 Ready to greet the public! Front row, artists Debbie LeSane, Wayne Lounsbury and Ed Wheeler; back row. Kathleen Scipoine and Jill Pustorino, Rainbow Thursday instructors, and Irma Nieves, Windmill staff.
An exhibition of drawings and paintings from "Rainbow Thursday Artists," featuring art by Windmill Center participants Ed Wheeler, Charles Cirillo, Debbie Lesane, Yahir Montanez and Wayne Lounsbury, is on display throughout the month of November.
The exhibition is being held at the Victory Hall Drawing Rooms, 180 Grand Street, Jersey City. (Click HERE for directions to the gallery.)
Artwork will be on display through November 30th. Gallery hours are 4:00-7:00 PM on Thursday and Friday; 12:00-6:00 PM on Saturday and Sunday.
On Sunday, November 2, three of our five artists were there for the opening reception and answered gallery goers questions about their work.